Prado 150 series is one of the most oustanding suv by Toyota. Prado 150 series is equally famous in japan, Africa , middle east , Australia, Caribbean and Asian countries. New Prado 150 Series is available in petrol and diesel engine both. Petrol Prado comes in 2700cc engine and diesel Prado is available in new 2800cc IGD engine.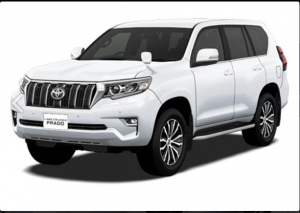 Toyota is using same 1GD 2800cc engine in Prado , Hilux and fortuner worldwide in 2017 end Toyota had started new of Prado with beautiful back lights, changes in front fog lights and new changed grill. 2017 shape is continued till now
New Prado is available in 5 seater and 7 seats capacity along with more features like leather seats, sunroof. From Japan the packages are TX which is basic package with fabric seats, then comes TXL package which has leather seats, sunroof is options in both of them. TX and TXL package are available in Petrol and diesel engine both.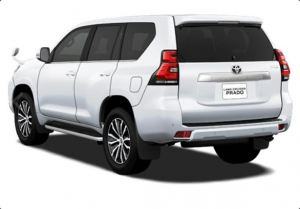 Car Junction Japan offers variety of Prado from new to used to its clients all over Africa , carbines and worldwide. We are leading exporters of Prado new models to diplomats, corporate entities, dealers and end users. We have offered customize options in new Prado to our clients for adding features like body kit , rear spoiler and much more.
TZ-G package new Prado is top of the line package of Prado in japan it comes with height control feature along with 19 inch alloy rims, 4 sided cameras and much more. TZ-G Prado is only available in diesel 2800cc engine.
It is an powerful 4×4 four doors right-hand SUV offering 2.7 liters of a gasoline engine with 6-speed ECT automatic transmission for a smooth fuel efficiency and eco-friendliness.